Moving the Game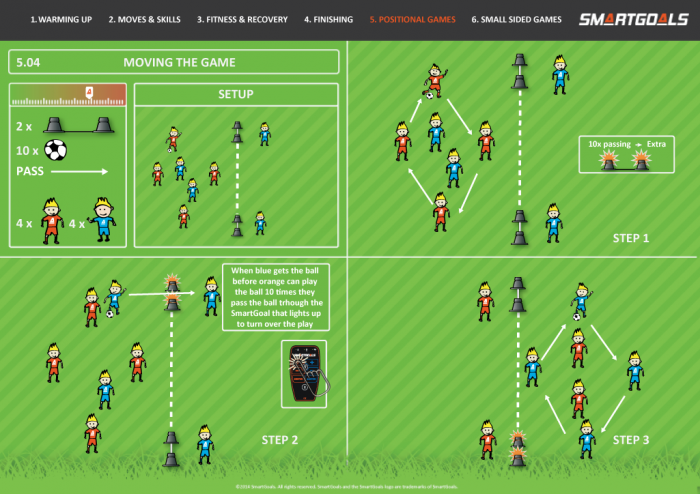 Make two teams: one orange and one blue. The orange team (that's in majority) has to try to pass the ball 10 times without interruption. When the blue team gets the ball before these 10 times, they pass the ball through the illuminated SmartGoal and litteraly moving the game, were they have to try to pass the ball 10 times (now blue is in majority, because two players of orange have to stay in their field). Coach both teams.
Know Your Surroundings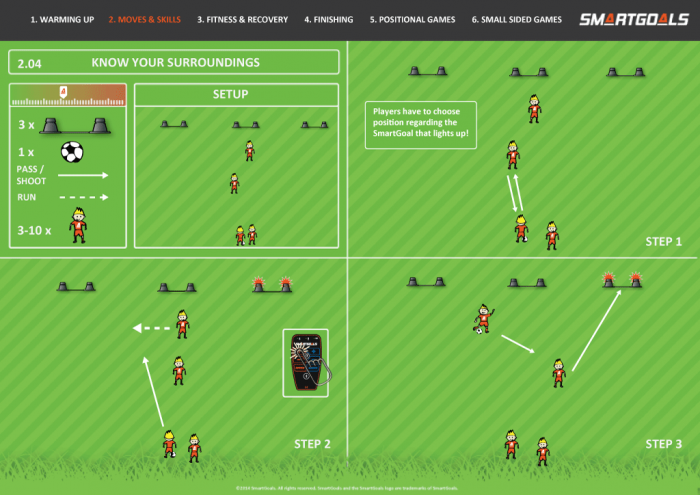 An exercise especially made to train players to "get eyes in their back". Coach the players about what's happening behind them, but also let them coach eachother (communication).